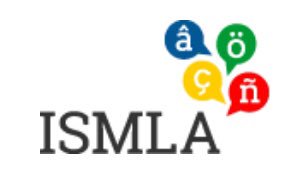 I was recently invited to lead a seminar titled "Blogging for Languages" at the ISMLA conference in Cambridge.  I had a great time, met some great professionals and learnt a lot over the course of the day.  The following are some gems that I picked up from Jocelyn Wyburd, Wendy Ayres-Bennett and Jess Lund from the Michaela School
Jocelyn Wyburd (@jwyburd) 
Jocelyn was the first speaker at the conference.  She is the Director of Languages Centre at the University of Cambridge.  She spoke about how the landscape in the United Kingdom currently looks for languages and language learning.  There are some points from her talk that are particularly relevant and encouraging for us as MFL teachers.
Jocelyn mentioned referred to an article in the Washington Post, shared on the Transparent Language Blog that stated most important qualities required to work at Google were being a "good coach, listening, empathy, problem solver, communicating well, insights into others and critical thinker."  STEM came last on this list.  Jocelyn's view was that a language develops all of those qualities that Google look for.
The British Academy wrote in 2017 that half of global leaders have a arts/hums/social science degree, along with 58% of FTSE 100 CEOs and 62% of UK election candidates.  This goes against what might be expected given the current push for STEM subjects.  Jocelyn then referred to research into languages that the UK needs post-Brexit.  A summary of that research can be found here courtesy of the British Council.   There is also a report on Languages for the Future which was cited in Jocelyn's talk.
Jocelyn's spoke strongly about how the UK needs more MFL to remain globally competitive, how the CBI (confederation of British industry sees languages as a "valuable asset to businesses" and how the Financial Times when reviewing the book Languages after Brexit spoke of a need for greater "cultural agility".  Again this cultural agility is something MFL teachers are developing in our lessons, departments, displays and trips.
Lastly, she mentioned 300 different languages are spoken in London.  I would imagine this situation is slightly reduced but similar in other large cities.  The MET benefit greatly from police officers with language skills.  She also highlighted the MOD, GCHQ and armed forces as recruiters who see the value of languages.
I have always been of the view that languages are important and develop a variety of skills.  Jocelyn's talk has reminded me of how much unseen development occurs in our students, the value of languages to employers and given me some really up-to-date stats, facts and information to share with my year 9s.
Wendy  Ayres-Bennett – Multilingualism: Empowering Individuals, Transforming Societies
Wendy spoke about the MEITs programme (Multilingualism: Empowering Individuals, Transforming Societies).  Here are some nuggets of information taken from her seminar:
1 in 5 UK school children have a language other than English as their home language.
90% of UK primaries do French but transition is variable and often poor in state sector.
Cognitive Benefits of learning a language were demonstrated in a study in Canada.  The study involved 230 dementia patients.  50% were bilingual.  The bilinguals developed dementia 4 years later.  This study was then replicated in India in 2016.  Another study showed that bilinguals recovered twice as well from strokes.  Greater detail can be found in Wendy's blog here.
Jess Lund – The Michaela Way
The Michaela School has divided opinion.  The Guardian called it Britain's Strictest School", Tom Bennett writes "I left, as I have before, impressed. The kids are happy, and totally loyal to the school. Parents for the most part love it."  From what I have seen, they have a strong belief in their approach and a desire for their students to be the very best they can be.
Jess' presentation was delivered at the kind of pace that makes speed cameras flash.  It was informative, humourous and engaging.  What came across was her love of language teaching, her passion for her pupils and her belief in the Michaela Way.
The biggest take-away for me personally was the acronym: "PROFS" (past, reasons, opinions, future, subjunctive).  How had I not come across this before?!  I introduced my year 9s to it on the Monday after the conference and they are getting the idea that PROFS = better work and higher marks.
Other ideas I took were:
Dotting silent letters in French to improve security with pronunciation.  Unfortunately, my French class did tests in the lesson before half-term so I have not had an opportunity to try it out!
Constant phonics and over-pronunciation.  I do fairly regular lessons on phonics but perhaps something more systematic and targeted would help my students even more.
Teaching high frequency structures earlier on.  This is something I had been trying with my year 8s but not in quite the same way.  Jess' sets of "awesome top 10s" definitely go further than I have.  They are something I am starting to look at.
Jess' presentation made me question a few things about language teaching:
Should we be teaching high frequency structures in year 7 as student enthusiasm is higher?  Also teaching the language that makes the biggest impact earlier could lead to greater long-term retention.
They attempt to have "no wasted time" in their lessons.  This got me thinking, out of the 50 minutes I teach, how many might have been lost?