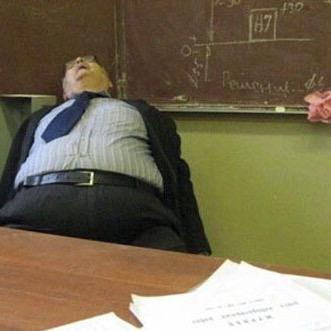 'Hypothetical' conversation overheard in staffroom:

Experienced teacher 1: "I delivered a number of outstanding lessons today"

Experienced teacher 2 "Ha! Your definition of an outstanding lesson is you putting your feet up while the kids are standing outside!"

Experienced teacher 1: "you saw them then!"
I've seen a lot of requests on TES forums, Twitter and Facebook for outstanding activities or an outstanding lesson on (insert topic here).  I've probably wished for a few myself in the past.  There's nothing wrong with asking for something that works when you're low on time and your desk is covered by paper and looks like a scale model of the himalayas. What makes an outstanding lesson is highly subjective and is based largely on the observations of the person watching.  I think even OFSTED realised this recently.  OFSTED say they will no longer grade individual lessons or learning walks.  This is good news, although they have to deliver a judgement on quality of teaching and learning across the school so some form of grading still has to take place (in their heads one assumes). Teaching and learning still has to be judged as outstanding/good/requires improvement/inadequate.
This is not a post on "how to play the OFSTED game" as the only OFSTED game to be played is simply high quality teaching and learning.  It is a post about the key ingredients for an outstanding lesson and how we might apply those in MFL teaching everyday.
Before we look at the ingredients.  Let's hear it from the horses mouth:
Inspectors will use a considerable amount of first-hand evidence gained from observing pupils in lessons, talking to them about their work, scrutinising their work and assessing how well leaders are securing continual improvements in teaching. Direct observations in lessons will be supplemented by a range of other evidence to enable inspectors to evaluate the impact that teachers and support assistants have on pupils' progress. Inspectors will not grade the quality of teaching, learning and assessment in individual lessons or learning walks.

Inspectors will consider:

how information at transition points between schools is used effectively so that teachers plan to meet pupils' needs in all lessons from the outset – this is particularly important between the early years and Key Stage 1 and between Key Stages 2 and 3
whether work in all year groups, particularly in Key Stage 3, is demanding enough for all pupils
pupils' views about the work they have undertaken, what they have learned from it and their experience of teaching and learning over time
information from discussions about teaching, learning and assessment with teachers, teaching assistants and other staff
parents' views about the quality of teaching, whether they feel their children are challenged sufficiently and how quickly leaders tackle poor teaching
scrutiny of pupils' work, with particular attention to:
pupils' effort and success in completing their work, both in and outside lessons, so that they can progress and enjoy learning across the curriculum
how pupils' knowledge, understanding and skills have developed and improved
the level of challenge and whether pupils have to grapple appropriately with content, not necessarily 'getting it right' first time, which could be evidence that the work is too easy
how well teachers' feedback, written and oral, is used by pupils to improve their knowledge, understanding and skills. 

Source text here P44.
Outstanding (1)
Teachers demonstrate deep knowledge and understanding of the subjects they teach. They use questioning highly effectively and demonstrate understanding of the ways pupils think about subject content. They identify pupils' common misconceptions and act to ensure they are corrected.
Teachers plan lessons very effectively, making maximum use of lesson time and coordinating lesson resources well. They manage pupils' behaviour highly effectively with clear rules that are consistently enforced.
Teachers provide adequate time for practice to embed the pupils' knowledge, understanding and skills securely. They introduce subject content progressively and constantly demand more of pupils. Teachers identify and support any pupil who is falling behind, and enable almost all to catch up.
Teachers check pupils' understanding systematically and effectively in lessons, offering clearly directed and timely support.
Teachers provide pupils with incisive feedback, in line with the school's assessment policy, about what pupils can do to improve their knowledge, understanding and skills. The pupils use this feedback effectively.
Teachers set challenging homework, in line with the school's policy and as appropriate for the age and stage of pupils, that consolidates learning, deepens understanding and prepares pupils very well for work to come.
Teachers embed reading, writing and communication and, where appropriate, mathematics exceptionally well across the curriculum, equipping all pupils with the necessary skills to make progress. For younger children in particular, phonics teaching is highly effective in enabling them to tackle unfamiliar words.
Teachers are determined that pupils achieve well. They encourage pupils to try hard, recognise their efforts and ensure that pupils take pride in all aspects of their work. Teachers have consistently high expectations of all pupils' attitudes to learning.
Pupils love the challenge of learning and are resilient to failure. They are curious, interested learners who seek out and use new information to develop, consolidate and deepen their knowledge, understanding and skills. They thrive in lessons and also regularly take up opportunities to learn through extra-curricular activities.
Pupils are eager to know how to improve their learning. They capitalise on opportunities to use feedback, written or oral, to improve.
Parents are provided with clear and timely information on how well their child is progressing and how well their child is doing in relation to the standards expected. Parents are given guidance about how to support their child to improve.
Teachers are quick to challenge stereotypes and the use of derogatory language in lessons and around the school. Resources and teaching strategies reflect and value the diversity of pupils' experiences and provide pupils with a comprehensive understanding of people and communities beyond their immediate experience.
So let's have a look at those key ingredients and what they mean for us in the classroom:
Key Ingredient:
What it means for MFL teachers:
Transition information
We need a knowledge of where the children are coming from.  We need some idea of how much language tuition the children have had, what language and how effectively it was taught.  This is more applicable to year 7.  As far as year 8s and 9s are concerned, you will need an idea of where they finished at the end of year 7.
Challenge
Is your work demanding enough?  I don't mean simply sticking an extension task on a starter or a reading activity.  Are you sufficiently challenging that little lass who finishes the task seconds after you have explained it?  Should she have finished that quickly?  Are your tasks differentiated enough to keep all students challenged and engaged?  Could you give different students a different task?  How could you reward risk-taking with the language?
Pupils views
ARGH?!   What would they say about your lessons?
Parents views
Informed by the above as few parents have likely seen your superb lesson on the future tense!
Scrutiny of work
From this I understand the following:

1)      Pupils must be seen to be making an effort and doing well and this should be seen through their exercise books.

2)      There must be some evidence that their abilities have improved.  You can do this through various ways.  Some staff will use charts with "can do" statements or it could simply be that there are less corrections in the book later in the year.

3)      There must be some work that is not "too easy" for them where they struggle.  Struggle is part of learning so that is not a bad thing.  If it is all ticked and correct then it could be interpreted as too easy.

4)      Feedback should inform and foster improvements in knowledge, understanding and skills.  For more on feedback see here

Subject Knowledge
Must be evident along with questioning.  Questioning varies depending on subjects.  I think certain subjects have it easier than MFL but students could deduce a grammar rule if given sufficient examples and then go on to some structured practice of that rule.  If you are thinking of ways to develop your subject knowledge then look no further:  Keeping your languages up!
Effective Planning
No time wasted and all resources readily available and accessible.  They may not want to see a lesson plan per se but would expect to see a well planned MFL lesson.  This is probably the best thing I have read on planning an MFL lesson.
Behaviour Management
Clear rules and consistently enforced.  I would argue that there is nothing wrong with removing a student whose behaviour is detrimental to the progress of the rest of the class, even in an observation.
Adequate practice time
Pupils must be allowed enough time to practice and embed what they are learning.  There must then be a definite increase in demand and evident progression in difficulty of the material covered in the lesson.  Practice in MFL will obvious take place through different skills but it is worth considering: how do they link to your overall objectives in that lesson?
Checking understanding
Understanding must be checked and any misconceptions identified.  You can probably tell who will struggle so maybe set the class a short activity that they can use to demonstrate their learning, while you go and help those who need it.
Challenging h/wk
Homework could consolidate, extend or prepare the students for future work.  It should do all of these.  More on homework here
Literacy and Numeracy
Whilst numeracy is harder to shoehorn into MFL, literacy is very much the bedrock of what we do.  Start using grammatical terms and do not shy away from them.  You're a language teacher and probably a fan of the odd reflexive verb, subordinating conjunction or relative clause.
Pupils know how to improve
Pupils have to know how they can make their French/Spanish/German better.  What does their book tell them and what does your classroom wall tell them?
Challenging stereotypes
As MFL teachers we are in an ideal place to do this and hopefully avoid situations like the recent awful match of the day video where the presenters butcher the French language.  I'm not giving you a link, as a football fan I find it embarrassing.
OFSTED's descriptions miss out one major feature of teaching that I believe is key to delivering outstanding lessons and that is relationships.  Admittedly you can produce an outstanding lesson that meets all of the above boxes but there is likely to be one question in the observer's mind that also needs answering: "would I be happy for this person to teach my kids?"  Your relationships with your students will answer that.  John Tomsett says: 'Fundamentally students need to feel loved and I really don't care what anyone might think of that, to be honest, because if I know anything about teaching, I know that is true.'
What could I do now? 5 things to try this term.
If you're English then make a cup of tea before contemplating the following:
Build those relationships.  Grab your seating plans or markbook and find 3 students per class who you are going to develop your relationship with.  How are you going to do that?  Will you be teaching those kids next year?  Who knows?  Do it anyway.
Key Ingredients.  Pick one of the key ingredients that you need to work on.  In your planning for next week incorporate it into every lesson.  Yep, that's every single one.  It's all very well reading a blog post but you have to act on it.  My Headteacher likes the phrase purposeful practice.  To paraphrase Aristotle, "we are what we repeatedly do.  Excellence therefore is a habit not an act."
Share.  Share the OFSTED descriptors or key ingredients above with your department.  What ones do you want to work on over the coming weeks?  What do you need to put into place for next year?
Gained time.  Can you devote some of it to CPD?  Who in your department is good at challenge, differentiation, target language use?  Who could you learn from?
Power of praise.  I used to do termly phone-calls home to a parent to give some positive feedback on a student.  I've slipped on this and may well do a few in the coming half-term.  Shaun Allison writes about them here.  You could also do an email although make sure you personalise it.  One simple phone-call has massive potential in terms of relationship with the pupil, their parents and the parents of other students.
Consider September.  Yep, right now!  September is where we set the tone, set the patterns and culture in our departments, what would you like an observer to see if they entered your classroom?  What needs to be part of your practice?
Iron sharpening iron.  "As iron sharpens iron, so one person sharpens another" (biblical proverb).  I love this proverb as it applies to most areas of life. Another person can always be guaranteed to sharpen you and smooth out the rough edges.  Most NQTs have a mentor and most PGCE trainees do too.  Once we exit that process, we are on our own.  Who could you work with to improve your own teaching?  Can you get them to pop in and watch?  No notes, no agenda, no judgments and no threat, but just someone there simply to develop your practice.
Further Reading
Indicators of Outstanding – a blog post by education adviser Mary Myatt.
Great Lessons – a series of blogs by Tom Sherrington (Headteacher) on what makes for great lessons.
An Outstanding Teacher – short blog post by Shaun Allison
Six Steps to Outstanding – I read this when I was starting as an NQT and found it useful.